The CCCB is getting involved in this international initiative together with other cultural institutions with a presence on Twitter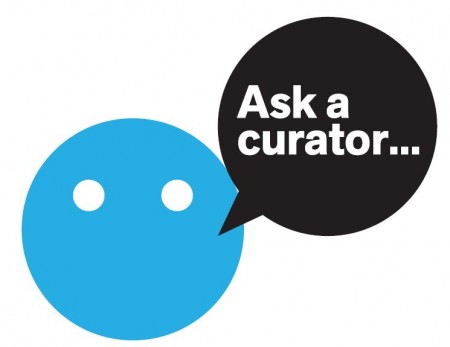 What does curating an exhibition involve? How is the Centre's activities programme prepared? If you have a question for a department head, director, exhibition curator or any other CCCB staff member, then 18 September is the ideal day for asking it.
We've joined the initiative "Ask a Curator Day": a worldwide event held on Twitter that encourages the public to put questions to the professional experts of cultural institutions worldwide.
Over 400 museums, galleries and centres from over 30 countries will be taking part in this event managed by @MarDixon; including, in Catalonia: the MNAC (@MNAC_museu), the Picasso Museum (@museupicasso), the Natural History Museum (@museuciencies), the Egyptian Museum (@Museu_Egipci), the Modern and Contemporary Art Museum of Lleida (@MuseuMorera), the Rural Life Museum in Espluga de Francolí (@MuseuVidaRural), the general information service @CatalanMuseums and ourselves (@cececebe).
If you want to join in, you can ask a general question with the hashtag #AskaCurator or alternatively satisfy your curiosity by directly addressing one of the participating centres: just use the Twitter username of the corresponding institution (@nameofcentre). Don't forget to include #AskaCurator in your Tweet so that it forms part of the worldwide conversation.
Queries about exhibitions, audiences, history, challenges for the future, etc. The @cececebe will be on Twitter as every other day, but this time in a special way. On 18 September, we will be on call to answer all your questions on programming and other aspects of our activities that interest you. Depending on the subject, we will be putting your questions to the relevant department head, director, curator or staff member. See you on #Askacurator day!