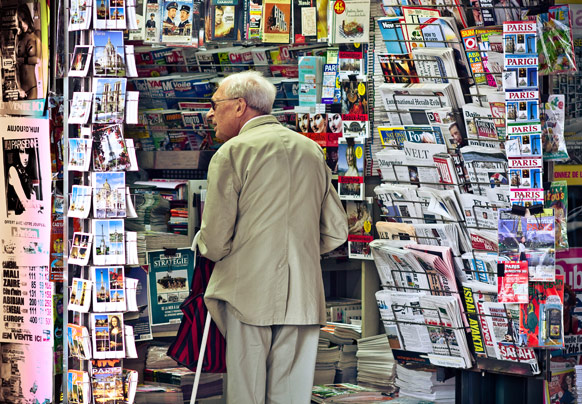 From Brexit to the rise of Viktor Orbán, Marine LePen and Geert Wilders, Europe's political crisis is often viewed through the lens of an intergenerational conflict. According to this view, the rise of authoritarian political projects, the deterioration of democratic values and hostility to European integration are a consequence of the continent's ageing population. This idea is sustained by a series of myths and deeply held prejudices that depict the elderly as an easily manipulated, fearful and selfish group. But this view is not supported by the facts. Political analysts have repeatedly shown that there is no relationship between ageing and reactionary politics, and that our views are entirely the result of our political experience and education. To share this knowledge and confront these stereotypes about the elderly, the Centre for Contemporary Culture of Barcelona and the Open Society Initiative for Europe have teamed up to produce the Ageing Democracies project, in which five fellows produce works that challenge our assumptions about the politics of ageing.
We are at a critical moment in history. Liberal democratic values are now threatened by the rise of authoritarian politicians like Donald Trump, Viktor Orbán, Marine LePen or Geert Wilders. Xenophobic political parties like Alternative for Germany, the Freedom Party of Austria or the Law and Justice Party in Poland treat principles of human rights and social solidarity with scepticism or even outright hostility. Meanwhile, Brexit and similar referenda have shown that the integrity of the European Union can no longer be taken for granted.
These dramatic changes are taking place alongside what is likely the most profound, long-term change in Europe's social composition since the expansion of access to education: accelerated population ageing. Powered by the continued growth of average life expectancy, population ageing is one of the most tangible results of social progress. However, it is often treated by pundits, analysts and other commentators as a problem and a source of intergenerational conflict.
The idea that the degeneration of liberal democratic values is somehow related to Europe's older population has absolutely no grounding in the facts. It is the result of uncontested assumptions about ageing and the elderly. Yet time and time again, the idea and the myths that sustain it are repeated and reproduced in public discussions. To confront these prejudices and provide a more thorough reflection on the politics of ageing, the Centre for Contemporary Culture and the Open Society Initiative for Europe have teamed up to produce the Ageing Democracies project.
The Ageing Democracies project brings together five fellows from various backgrounds, disciplines, and European contexts. Its multidisciplinary research team includes a political scientist, a philosopher, a photographer, a filmmaker and a playwright. For the last year, they have analyzed the politics of ageing from a variety of angles, always with a firm basis in the empirical facts, and produced works that tackle common misconceptions about the elderly, their political and cultural views and their role in society. Today, May 8th, we mark the anniversary of the end of World War II in Europe by presenting the project's conclusions and their implications for a more just and democratic future.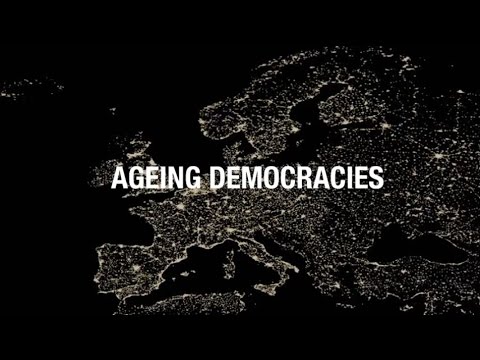 Population ageing is a blessing, not a curse
All EU countries are experiencing accelerated population ageing. According to the European Commission's demographic projections, the European Union's population is expected to peak at 526 million people in 2050. By then, nearly 30 percent of the total population will be over 65. By 2060, the proportion of people aged 80 or over will be roughly the same as that of people under fifteen.
Much has been made of the far-reaching economic and policy consequences of population ageing. Public discussions usually highlight the pressure exerted on the welfare state by a larger elderly population through increased public spending on health care and pensions. Indeed, media accounts of population ageing often pose the phenomenon as a threat to the very existence of the welfare state for future generations, effectively pitting Europe's elderly population against the youth.
As a result, the generational dimension of politics has taken on a new sense of urgency. Because population ageing is a very long-term trend, the question of whether and how the views, needs and political behaviour of older people differ from those of other age groups will likely influence democratic processes and deliberation over the next several decades.
The rise of authoritarianism and xenophobia cannot be blamed on the elderly
Immediately after the Brexit vote, many voiced their frustration at the result by suggesting that old people should not be allowed to vote. Over the next several days, the idea of limiting the voting rights of elderly people made its way from the social networks into the mainstream media, including Time, GQ, Huffington Post, VICE, Forbes and El País. Commentators have also blamed the resilience of relatively unpopular governments or the rise of right-wing populism on the growing number of elderly voters.
Blaming the elderly for reactionary, authoritarian or otherwise undesirable political outcomes seems almost like a reflex, and the ageism it implies often goes uncontested. Age-based prejudices are propped up by the widespread, deeply held assumption that people naturally grow more reactionary with age. But is this assumption actually true?
Empirically, the idea doesn't seem to hold up. For instance, the suggestion that support for far-right parties in France and the Netherlands is higher among the elderly is actually false. According to an I&O poll from December 2016, support for Geert Wilders' Party for Freedom was highest among young voters and declined dramatically with age. Less than 5% of voters over 65 supported his xenophobic campaign. Likewise, Marine LePen's National Front was the top electoral choice among French voters under the age of 50, but among the elderly it was the third choice.
Older people being less inclined to support authoritarian or xenophobic politicians may go against assumptions, but it is not too difficult to understand why this is the case. Europe's elderly today still remember World War II and the rise of fascism, and European integration was largely premised on the idea of preventing the horrors of that era. Alarmingly, a recent study by Harvard researcher Yascha Mounk and Roberto Stefan Foa of the University of Melbourne showed that while more the majority of older Europeans believed that military takeover was never legitimate in a democracy, only 36% of millennial felt the same way. While only 5% of Europeans over 65 believed that having a democratic political system is a "bad" or "very bad" way to run a country, 13% of millennial felt this way. Finally, older Europeans were more likely than European youth to believe that civil rights are absolutely essential to a democracy.
The elderly are as diverse as any other age group
The fact of the matter is that the political and cultural perspectives of the elderly are more complex than we tend to assume. This is the overarching conclusion of the Ageing Democracies project's first outcome, a new report by Dr. Achim Goerres, a leading political scientist specialising in the political participation of the elderly.
The report dispels the myth that the elderly form a single, reactionary constituency, pointing out that the differences between their political preferences and those of younger people in Europe are almost entirely due to the way different political generations grow up, not their age. To the extent that we can generalise, the data suggest that older Europeans are actually less conservative than their younger counterparts when it comes to the economy. The only exceptions to this are in Switzerland and the UK, where they are only slightly more conservative.
In terms of their cultural views, while it is true that the elderly are more conservative in all European countries but the Netherlands, these differences are smaller than generally assumed. More importantly, they are almost entirely attributable to the political generation people belong to. This is something very different than a person's age. People who grew up during the same historical context share similar experiences that shape them in late adolescence and early adulthood. These experiences are very much determined by national circumstances and political history. For instance, being born in 1955 in West Germany shapes an individual rather differently than being born the same year in Catalonia or in the Czech Republic.
In the end, the report shows that people past the retirement age are divided by the very same social inequalities experienced by younger groups. Specifically, elderly Europeans are divided by differences in attitudes and resources related to gender, health, education and income, among other factors. As occurs with all other age groups, these differences structure not only the social position of older people, but also what they do and want politically.
Let us consider the example of household income. While 73% of elderly people believe that the government must decrease income differences between the rich and the poor, when we divide older people by income groups, we exactly the same pattern we see among younger people. Those with higher income support this notion less often than those with lower income. Among older people whose household income is in the lowest 30% of their country's income distribution, the proportion that supports redistribution is 79 %. Among the highest 30%, the proportion falls to 62%.
Socio-economic inequality does not just affect the political views of older people. It can also affect the way that they participate in politics. Health inequalities, which are strongly determined by social inequalities, are quite dramatic among the elderly, so much so that the pension age can typically be divided into a "young old" age and an "old old" age, when health problems severely hamper daily activities. Worse health among the elderly is associated with less political participation of any kind or even no participation at all.
The report concludes that politicians are catering to an imaginary constituency of like-minded elderly voters. Anxieties over the supposedly impending age conflicts brought on by a "grey wave" of "greedy geezers", he finds, are largely the result of media exaggerations with little basis in the current scientific knowledge.
The politics of ageing is the politics of the future
The fact that there have never been as many elderly people in the world as there are today begs a troubling question: have we ever valued the elderly so little? Although the elderly population is growing and the younger population is not, our cultural imaginaries are nonetheless guided by a youth imperative. From the advertising world to the film industry and beyond, our visual culture equates beauty with eternal youth. In pop culture, older people are often depicted as hopelessly outdated, helpless or irritable. Meanwhile, scientific journalism frequently treats ageing itself as a disease to be cured, rather than as a natural part of the lifecycle. Instead of appreciating the tempos of the elderly and privileging their retrospective gaze, society asks that they age "actively" to keep up with the times.
How we age is an inherently political question. We do not age equally, and how long we live is shaped by the social and economic conditions we experience. Life expectancies and quality of life vary both between countries and within them, especially as a result of income and educational inequalities. Thus, the politics of ageing is a topic that goes beyond the electoral behaviour or policy preferences of a given age group. The implications of growing older depend very much on how societies are organised, what priorities they define and what questions they ask themselves.
Ageing Democracies reflects on the politics of ageing with individual works that approach the topic from a variety of angles, extending the discussion beyond the most prevalent tropes and stereotypes. Rather than viewing population ageing as a problem, the project contends that it is the result of undeniable social progress and a democratic challenge that poses a new set of key political questions about how society should be organized for generations to come.
To explore these themes, philosopher Pedro Olalla revisits the oldest classical text on old age, Cicero's De Senectute. In a forthcoming book titled De Senectute Politica, Olalla positions demographic ageing as an undeniable fact that demands awareness to ensure that society can assimilate, manage and be enriched by its most profound implications. Ageing, he argues, must therefore be understood as an ethical, inherently political endeavour that requires us to question a society that treats the elderly as a drain on public coffers. He proposes instead a new reading of the increasingly popular notion of "active ageing" that dovetails with the democratic ideal of citizen participation and a deep engagement with political life.
But population ageing is not the only major demographic change affecting the politics of ageing. Today's elderly Europeans are part of a society that has been quite dramatically changed by new patterns of international migration. This is dealt with in a subtle new film by Swedish photographer Maja Daniels titled My Grandma Calls Me Thomas. It focuses on the seemingly unlikely friendship between Taimaz and Barbro. Barbro had never met a refugee before Taimaz came to visit. Taimaz came to Sweden as an unaccompanied minor from Afghanistan. His bond with Barbro is his first relationship with a Swedish person. Their story takes place in Älvdalen, an ageing, depopulating village in rural Sweden with an unrecognized minority language that is facing extinction, putting a human face on the complex implications of Europe's changing demographics.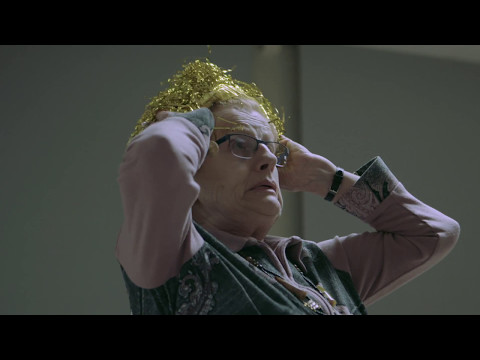 The political question of how different communities respond to the current challenges of our ageing society is at the center of Nobody's Home, a documentary essay by Catalan producer and film theorist Ingrid Guardiola. Adopting an observational, experimental approach, Guardiola examines life in two vastly different elderly communities in two very different places in Spain. The first is Ciñera, a former mining village in León whose economy has been dramatically affected by globalization. The second is a retirement home in the El Palomar neighborhood of Barcelona. In Ciñera, a strong union culture tries to resist the twin threats of deindustrialization and depopulation. In El Palomar, economic growth has given way to a larger urban population, a larger number of elderly people living in retirement homes and a larger number of workers taking care of them. The film highlights the centrality of work in each of these settings and how the lives that make up these communities differ in how they deal with an ageing population.
Finally, Peca Stefan is one of Romania's most celebrated young playwrights. His new work is an immersive hybrid between a theatre play, a novel and an exhibition. Titled The New Old Home, it is an exercise in empathy that invites audiences to inhabit the shoes of Mrs. D and her millennial granddaughter Gina as they depart on a fantastical journey through space and time. The two women reconnect after several years of separation, only to be faced with a situation that propels them on a quest through parallel worlds. Mrs. D's fate depends on how she responds to the conflicts posed by the different possible versions of her life as an elderly woman in present-day Romania, Germany, Spain and a distant future version of Europe. As she's helping her grandmother along the way, Gina must face her own misconceptions and fears regarding ageing, and a series of recurring questions arises. How is an elderly person valued in contemporary democracies? What would the best possible world for Gina and Mrs. D look like?
These are the vital questions posed by the Ageing Democracies project, and they are all the more urgent in light of recent political developments. The Eurozone crisis, the crisis of the welfare state, Brexit and the rise of authoritarianism confront us with future scenarios that we did not expect just a decade ago. These challenges are exacerbating the tensions underlying a much slower but no less profound change in society. And as Europe's population grows older, the politics of ageing will only grow in importance. Its consequences will not be limited to today's retirees. The young are tomorrow's elderly. Whether or not they inherit a democratic culture is being decided today.
28% of people over 60 combine voting with other forms of political action.