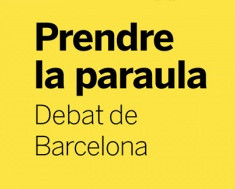 In recent years, as a result of his studies of the phenomenon of fatigue in capitalist societies, together with its associated symptoms such as depression and exhaustion, Byung-Chul Han has become one of the most widely read philosophers in Europe. Byung-Chul Han, who was born in Seoul and studied in Berlin, raises the questions of how we want to live today and what we can do to counteract the pressures of goal-achieving digital societies. In this sense, the fatigue syndrome is especially pernicious in South Korea which, in a very brief period, went from being a poor agricultural country to a leading industrial nation. Byung-Chul Han's book La sociedad del cansancio (The Fatigue Society) examines Europe and South Korea in 2010, while his critical theses on society, as detailed in La sociedad de la transparencia (The Transparency Society), La agonía de Eros (The Agony of Eros), Psicopolítica (Psychopolitics) and En el enjambre (In the Swarm), are very helpful guised to understanding society in the present-day age of self-exploitation, neoliberalism and surveillance.
Since it will not be possible to hear Byung-Chul Han speak in person since he does not make public appearances or give press interviews, we shall screen the documentary film Müdigkeitsgesellschaft (Fatigue Society – Byung-Chul Han in Seoul / Berlin) by the visual artist Isabella Gresser on Monday 9 February. Gresser, who accompanied Byung-Chul Han on his visits to Seoul between 2012 and 2014, interweaves her cinematographic, photographic and sketched observations in Korea with a text spoken by Byung-Chul Han, fragments of lectures and other materials, for example an interview with the famous Korean film director and producer Park Chan-wook and recordings of monks in a Buddhist temple. A key theme of the documentary is that of the wanderer, while the part about Berlin – where Byung-Chul Han guides the spectator through the intimacies of his neighbourhood and its local nostalgic peculiarities – is closely linked with the film Der Himmel über Berlin (Wings of Desire), the screenplay of which was written by Wim Wenders and Peter Handke.
Following the screening of the documentary there will be a panel discussion on the concepts of Individual and Community with Fina Birulés, lecturer in Philosophy at the University of Barcelona, Albert Lladó, cultural journalist, Manel Ollé, lecturer in History and Culture of Contemporary China at the Pompeu Fabra University, and Isabella Gresser, visual artist.
'Individual and Community' is the third event in Barcelona Debate 2015 which, titled 'Wield the Word', will include such speakers as Axel Honneth, Saskia Sassen, Bo Stråth, Luc Boltanski, Montserrat Guibernau, Peter Wagner and Seyla Benhabib.