Following its stay at the CCCB, the exhibition will tour Paris, Rome, and Berlin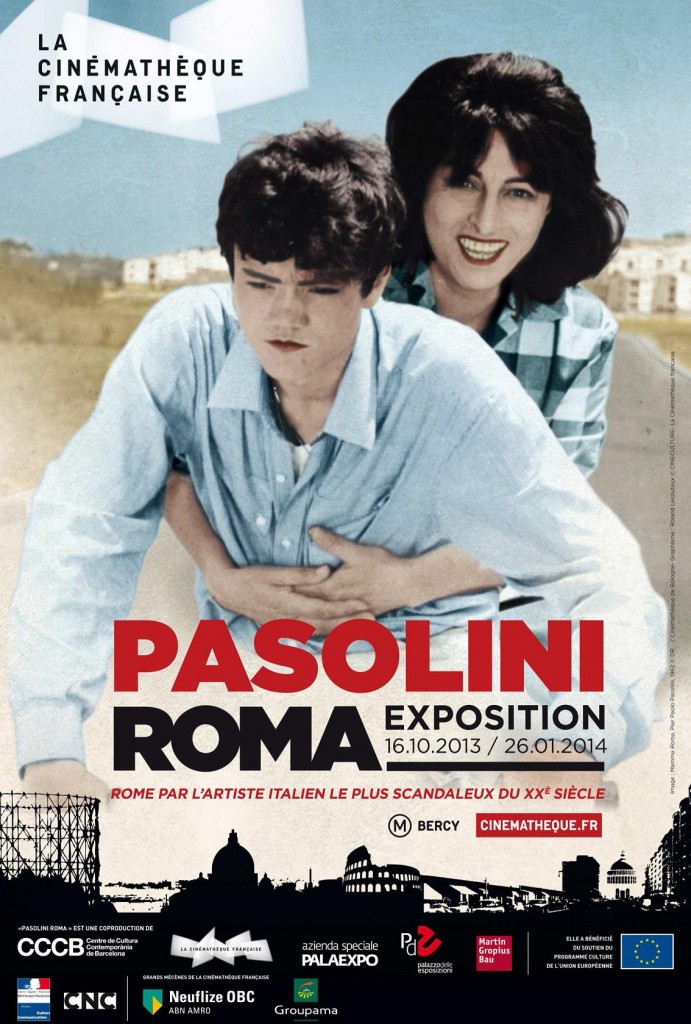 On Sunday 15 September the exhibition "Pasolini Roma" draws to a close at the Centre de Cultura Contemporània de Barcelona and embarks upon its European tour. The exhibition, the product of a project funded by the European Union and the collaboration of four museums, will continue its journey around the continent and make a first stop in Paris (La Cinémathèque Française) on 14 October this year, then will arrive in Rome for the spring (Azienda Palaexpo- Palazzo delle Esposizioni, 3 March 2014) and reach Berlin in the autumn (Martin Gropius Bau, 11 September 2014).
A week from the close of the exhibition in Barcelona, over 30.000 visitors have taken an interest in the story of Pasolini and Rome, a love affair that began in 1950 when he migrated to the city with his mother and that was tragically cut short in 1975, when he was murdered on the beach at Ostia. The exhibition, curated by Alain Bergala, Jordi Balló and Gianni Borgna, documents 25 years of vital and creative experiences by a prolific author who has left an indelible mark on European culture.
Pasolini Roma online
You can also continue to visit the exhibition online at the website www.pasoliniroma.com, which presents a map of the city of Rome with a series of itineraries connecting emblematic spots and that tour the life and work of Pasolini.
The project's European team has also set up a blog where its members narrate the exhibition's work in progress: http://blog.pasoliniroma.com/, tell anecdotes and explain interesting titbits about Pasolini, and file documentation relating to the debates and activities that have been organised to coincide with the exhibition. The CCCB programmed the series of talks "Thinking Differently. Pasolini and the Critique of Mainstream Culture" and invited artist  Davide Toffolo to direct a workshop on comics and innovation in Pasolini's work. The record of all the activities, as well as interviews with the curators and other videos generated by the exhibition can be viewed on the website and on the CCCB's Vimeo channel. On Twitter, you can follow the chat on the exhibition under the hashtag #PasoliniRoma.
Pasolini Roma – Žilda por lacinematheque
Audiovisual piece created by La Cinemàteque. The artist Žilda talks about how the Rome of Pasolini inspired him to create urban art in the streets of the city.  Žilda has created a serie of artistic actions for the exhibition.