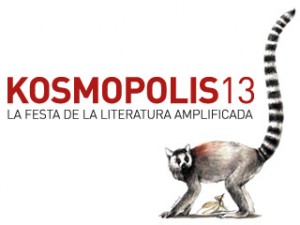 There is less than one month to go before the start of the seventh edition of Kosmopolis. The Amplified Literature Fest and we now have everything ready to make the CCCB the meeting place for lovers of literature during 14, 15 and 16 March.
As always, the festival programme presents many new features. For this reason we have designed a series of itineraries which will be very useful for you when arranging your visit to the festival, as they structure the activities of the different sections (workshops, lectures, films, musical performances, etc.) according to this edition's themes: third culture, graphic novels in the United Kingdom, the tribute to Roberto Bolaño, humour and the futures of reading.
Kosmopolis will be inaugurated with Jaume Cabré and will close with David Carabén: the first a writer who will talk about the literary process and the second a musician who will offer an exclusive recital with songs specifically designed for the occasion. The end of the Barcelona slam competition will serve as a counterpoint between oral poetry and music. Three examples of live literature for the evenings that are added to the following itineraries:
First itinerary: If you want to know more about the interaction between sciences and literature, you need to follow the Third Culture itinerary: you can travel to Mars, discover the secrets of the Higgs boson, take a look beyond reality through experiments in quantum physics, learn the language of the genome and younger visitors will be able to create songs based on photonics. And you will also be able to attend a battle between science-fiction series.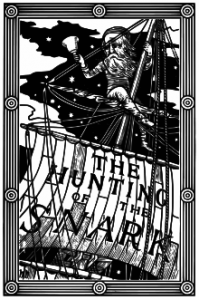 New Pricing System
There are two reasons for our having designed these itineraries: firstly, in order to better structure all the activities of Kosmopolis (there are over 30, if we include the BookCamp sessions and workshops); and secondly, the new entry tickets system that we are setting up this year. On this occasion there will not be a single entry ticket to the festival; rather, each of the activities will be paid for separately. The events will be divided into two price levels: €3 for talks, lectures and debates, and €7 for the recital by David Carabén. As an exception, Bookworm Barcelona and the exhibition dedicated to Bolaño will have a price of €6. Meanwhile the BookCamp, Alpha Channel, activities for professionals and comic workshops will be free of charge (although in the last case, it will be necessary to sign up in advance by sending an email to [email protected]).
If you follow the itineraries and acquire three or more tickets, you will enjoy a discount, and you will also enjoy a discount if you are a libraries card user. For the unemployed, children aged under 16, Friends of the CCCB and holders of teaching permits and the pink card for senior citizens, entry will be free of charge.
Follow all the latest news on Kosmopolis via its website and on the social networks:
http://www.cccb.org/kosmopolis
http://www.facebook.com/kosmopolis
http://pinterest.com/kosmopolis