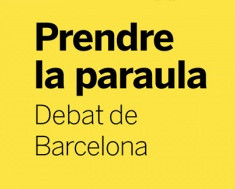 Barcelona Debate 2015 is about to end with the lecture that will be given by the sociologist Peter Wagner, who will situate the concepts of "progress" and "modernity" within the framework of today's political vocabulary and propose new readings and perspectives in order to update their meanings.
In your lecture on 9 March you will be revising the political concepts of "progress" and "modernity".
I'll be talking about the notion of "progress" in relation with that of "modernity" by starting to look at how western societies have grown considerably with the progress they've made over the past two centuries, when progress was understood not only as a possibility but as something that was really happening: it was believed that society would keep improving. Things went on like that until thirty or forty years ago but, between 1979 and 1989, something happened which made us lose our faith in progress. In my lecture I'll discuss the reasons for this loss of faith and explain that, as a society, we have too many things that need improving so we can't give up and abandon the idea of "progress". We must try to recover it and, probably, give it new meaning.