This year's cinema al fresco season is based on true confessions: I have sinned. Gandules'16 Gas Natural Fenosa is dedicated to the seven deadly sins: lust, sloth, gluttony, anger, envy, greed and pride; and two extra ones for free: sadness and extreme fantasy, courtesy of Desirée de Fez, the programmer of this edition.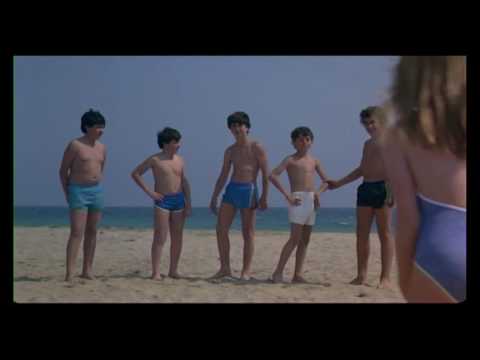 "For Gandules'16 I have programmed nine films thinking about what I would like to see as a viewer at an al fresco film cycle accompanied by friends and in a relaxed atmosphere", explains Desirée de Fez. The film critic has made a varied selection with titles such as Amenaza en la sombra by Nicolas Roeg (Don't Look Now, 1973) and The Room (2003) by Tommy Wiseau, considered "one of the worst films in history" by many film critics.
The deadly sins are considered the origin of all the mistakes that humans may ever want to commit. According to Saint Thomas (II-II:153:4), "a capital vice is that which has an exceedingly desirable end, so that in his desire for it a man goes on to the commission of many sins all of which are said to originate in that vice as their chief source." The list of capital sins that must be avoided according to Christian morals has varied over time. Originally there were eight, including sadness. It was in the 6th century that Pope Gregory the Great established the number of sins as seven, as he considered sadness as a form of sloth.
Nine sins, nine films
Desirée de Fez has aimed to claw back sadness and has also included extreme fantasy in the programme. "Nowadays we all sin. The seven sins that we have known all our lives are no longer sufficient," she affirms. Gandules'16 offers the viewer nine films that are each connected with a sin, sometimes in a subtle way. And no, Seven (1995) is not to be found among the films chosen.
The season begins on 9 August with Laberinto de pasiones (1982), one of the first films by Pedro Almodóvar, an invitation to lust that, for de Fez, "sketches a part of the social history of the 1980s". Sloth is represented by Movida del 76 (Dazed and Confused, 1993) by Richard Linklater, and gluttony by Joven y alocada (2012), by Chilean Marialy Rivas, a film that deals with sexual discovery. De Fez has chosen Babadook (2014), by Jennifer Kent, to represent anger and to give a second chance to this horror film which has not previously enjoyed "the repercussions that it deserves".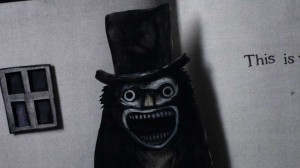 We can enjoy less well-known productions such as El rapto de Bunny Lake (Bunny Lake Is Missing), by Otto Preminger, for the sin of envy; and El gran rugido (Roar, 1981), by Noel Marshall, for greed. "In this film, a young Melanie Griffith was attacked by a lion and had to undergo reconstructive surgery", de Fez notes.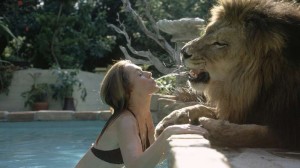 For its final week, Gandules proposes the inclement melodrama The Room (2003), by Tommy Wiseau, representing pride. Plus the subline Amenaza en la sombra (Don't Look Now, 1973), by Nicolas Roeg, with an ode to sadness. And Valerie y su semana de las maravillas (Valerie and Her Week of Wonders, 1970), by Jaromil Jires, as the culminating film representing extreme fantasy.
Desirée de Fez is of the opinion that it is possible to commit sins in a gracious way and she invites us to discover these tales and their meanings, simply choosing a little escapism on these summer nights. Each screening will be preceded by a video where musicians such as Joe Crepúsculo, film critics such as Manu Yánez or director Juan Antonio Bayona confess to us those aspects of the film that have seduced them most.
From 9 to 25 August, every Tuesday, Wednesday and Thursday, you are invited to cool off at 22.00 in the Pati de les Dones. Admission is free of charge and capacity is limited. Until Gandules'16 arrives, you can also succumb to desire with our list of sinful songs on Spotify, where you can add your own proposals. The songs proposed by you will be played as the soundtrack to the al fresco cinema sessions before each screening.