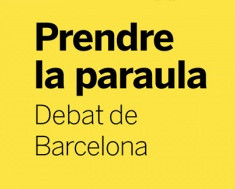 After very well-attended lectures by Axel Honneth and Saskia Sassen and a panel discussion on the work of the philosopher Byung-Chul Han, The Barcelona Debate 2015 now continues, this time reconsidering the present-day sense of the main political concepts we habitually use. Bo Stråth, Emeritus Professor of Nordic, European and World History at the University of Helsinki, will take the floor to rethink, revise and discuss the concepts of "capitalism" and "welfare". We have interviewed him, asking him to tell us in advance some of the key themes of his lecture next Monday 16 February.
Are capitalism and welfare compatible?
I shall illustrate the relationship between capitalism and welfare, and whether they are compatible, and whether they can be mutually supportive, starting by analysing how the concept of "reform" has changed. This notion first appeared 150 years ago as a counter to the idea of revolution, shortly after which it became a concept that was "in favour of something": for a better future, for a more just society, et cetera. After that, reforms were always associated with social reform. Now I wonder: how did it happen that, nowadays, "reforms" no longer have any social dimension? All reforms today are economic and the less social the better. This transformation, or the 180o turnaround in the meaning of the word, began in the 1970s with sweeping changes in the job market.
You say that the concept of "reform" underwent a radical change in the 1970s. What happened exactly?
Until the 1960s, the idea of reform referred to social reforms, but these social reforms were not opposed to economic reforms since economic efficiency and social efficiency were mutually supportive and reinforcing. Social improvements meant economic improvements and vice versa. However, this changed in the 1970s with the crisis of the dollar after the Vietnam War which had channelled economic resources into arms production. That was the context in which welfare disappeared from the concept of reform. Ever since then, the idea of "reform" has lost its social component to become a tool exclusively geared to economic efficiency, associated with restricted production, lower labour costs, and so on.
Might the concept of "reform" come to include the social component again?
This is the big question and we don't have the answer. There is nothing in the present structure that would allow us venture an opinion as to whether things will change or stay the same. The European political leaders are the ones who have to decide what they want to do and what Europe must do. Is it necessary to let people go hungry, as in Greece? Is it possible to re-create a social Europe? These are the big questions today.
Bo Stråth, Emeritus Professor of Nordic, European and World History at the University of Helsinki will be speaking in The Barcelona Debate, "Wield the Word" on Monday 16 February with the lecture "Capitalism and Welfare: On the Changing Meaning of the Concept of Reform".