Instalment two in a series of eight profiles about the artistic remit of Emergència 2014. Cuello, the band of José Guerrero, fromValencia, is emerging as one of the liveliest proposals in the festival's line-up since it started. Clear, simple and direct is what people are saying; uncomplicated. Rampantly melodic with irrepressible energy.
They debuted with a fantastic album, Mi Brazo Que te Sobre (BCore), marked by a lyrical feel that boldly suggests the ideas that come together in the muscle of a pulsing rock concert. This is one project more of the many that make up the alternative scene today inValencia, a hotbed of creativity and new ideas. José Guerrero explains who Cuello are and what they do.
Between the powerful abstraction of Betunizer and the rhythmic essence of Jupiter Lion, how did Cuello come into being, and why? It seems like a more laidback, spontaneous project than the other groups you play with…
For a while I'd been thinking about getting together a band where the melodies were more important than innovation, experimentation, things like that. Like you say, something more laidback and spontaneous, to start with at least. Perhaps even something closer to pop, but guitar-based and energetic. One day I started writing songs and formed the band with what I thought were the right people—musicians like me who in theory are not at all poppy, bringing our own approach to the songs. Rather than trying to explain something with Cuello, what I wanted was to enjoy playing this kind of songs, like I do with other bands and projects I'm involved in.
Is this raw, grandiloquent side of Cuello intended?
What we intended was to produce songs with energy, in every case positive energy. They have to have this energy to form part of our repertoire. Rather than grandiloquent, I'd say "grandipotent".
We hear a huge range of influences: American rock like Hüsker Dü or Guided by Voices, nineties hardcore, and even some more commercial influences. Basically, alternative music that just won't stop. How would you define these influences?
Once a music freak hits 30, it's hard to talk about specific influences; it's wide open. One night I can be mesmerised listening to The Disintegration Loop by William Basinski, then the next morning I put on Weezer's debut album and get off listening to that. I've always enjoyed listening to melodic music, however much I like more different, extreme things at other times. You could say that Cuello's most direct influences are guitar-driven bands with a positive spirit, with the emphasis on vocal melodies. I'm a big fan of Guided by Voices, for example. Not all their songs are great tracks, but most of them are really exciting. I just love Robert Pollard!!  And talking of melodies, there's also the Pixies, the Beach Boys, Superchunk, Built to Spill, the Ramones, blah blah blah…
Listen to Cuello's first disc, "Mi Brazo Que te Sobre".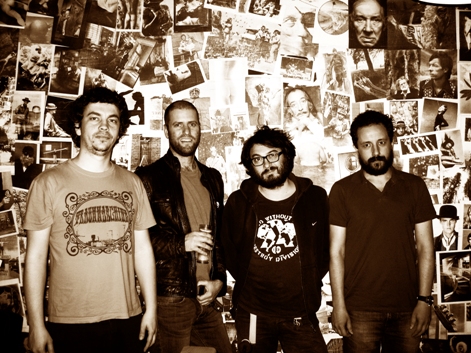 So melody and energy are the distinguishing features of Cuello?
Absolutely. They are two of the important things when writing a Cuello song, where the guitar riffs are important, but they're nothing without a good vocal melody. And while I'm interested in that spontaneous, laidback sound, I try not to settle for the first thing that comes to mind just because it goes with a certain riff.
In the last ten years, Valencia has produced some of the boldest and most interesting projects in Spanish rock—Le Jonathan Reilly, Estrategia Lo Capto, Negro, Betunizer. Can we talk about a Valencia scene?
It's true that a lot has happened in recent years. I suppose it's because people now have more access to much more music, and here, in this country, there's basically a lot of creativity and a lot of nerve, so you're going to see people taking risks and wanting to try things. Everyone's got influences, I'm not denying that, but you can see that lots of bands fromValenciahave got a personality of their own, and that's great. I'm convinced that the music world will be talking about it. We've no reason to envy a lot of the music being made elsewhere.
The song titles, the words and the phrasing you use when you sing are surprising. There's something different and exciting, a subtle intelligence in these lyrics. All the songs on the disc seem like potential hits…
That's the idea—to make all the songs hits! But hits for the kind of music lover who never buy anyone's Greatest Hits.
Tell us about one of your songs. What are the ideas behind a given song?
Really, I prefer not to say too much about what each song is about. I prefer it if everyone draws their own conclusions. Personally, I like things that are thought-provoking, that prompt different interpretations of the same line, flirt with the absurd and with simple things, which are the most important. What I will say about Cuello is that I generally write about very basic things, about lust for life or jumping into a swimming pool, or about internal conflicts and criticising things that seem to me a waste of time and that sometimes make us less happy when what we have to do is just that, try to be happy. But really, explanations are unnecessary. What's important is that people listen to our music and make of it what they will. Ultimately, they can't go too far wrong.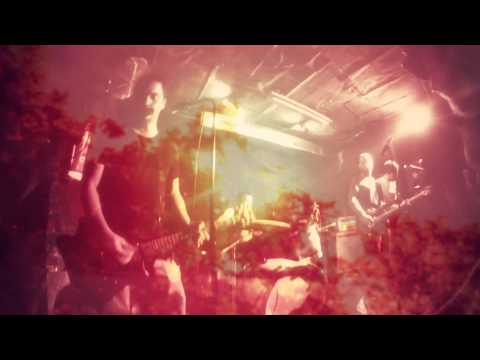 Cuello are playing on the Foyer stage at year six of E!