For many, 3 May 2011 was the day that Barça and Real Madrid met in the semi-finals of the Champions League, or the day they found out more details about the death of Osama Bin Laden. It will be remembered by Claudio Magris as the day that Barcelona University conferred an honorary degree on him, and by us as a day of tribute to the Trieste-born writer on Twitter. Yesterday we celebrated #diaMagris, an event dedicated to publicizing documentation, quotations and recommendations related to the work of the author of Danube.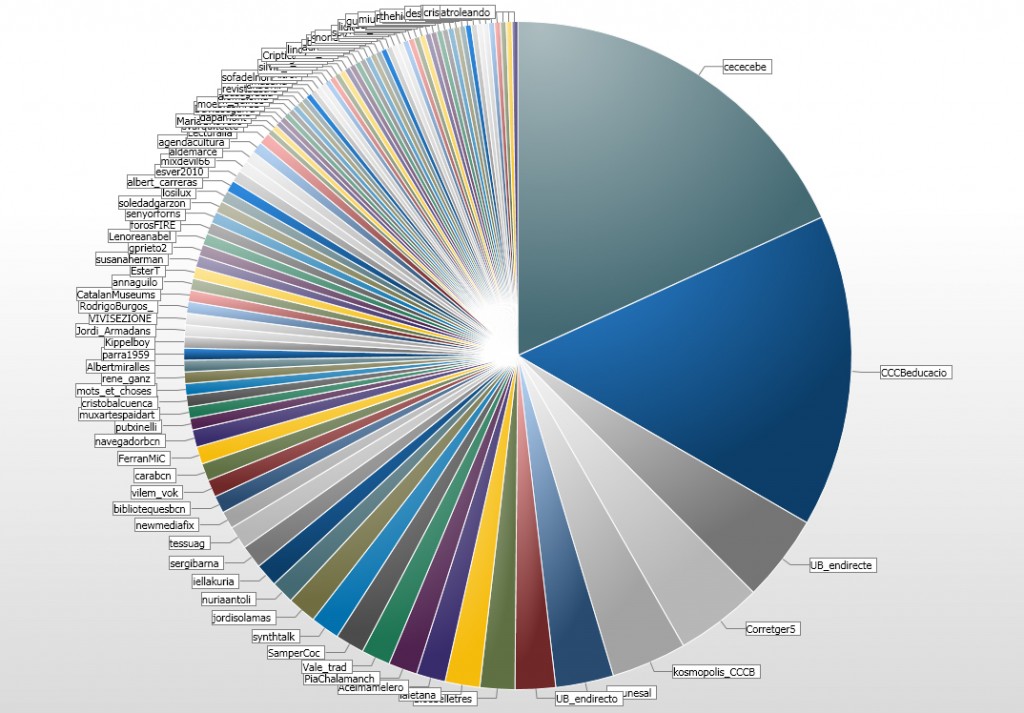 Twitter users who took part in #diaMagris. Source: The Archivist (click to enlarge)
Thanks to the involvement of many users—110 people altogether—over 400 tweets related to Claudio Magris were published. Barcelona University @ub_endirecte streamed the investiture ceremony of Claudio Magris and the accounts of @cececebe and @CCCBebeducacio published documents, videos and photographs of Magris and the CCCB's exhibition, "The Trieste of Magris". The Wikipedist @kippelboy updated Wikipedia's entry on Claudio Magris specially for #diaMagris, @bibliotequesbcn provided information about the writer's books that can be found in Barcelona's public libraries, and many other Internet users shared quotations from Magris or recommended their favourite books. We posted a summary on Storify in the form of a collection of documentation, videos, photographs, quotes and recommendations that were shared during #diaMagris. On the CCCB's Delicious, you can consult the tweeted links.
The result of the initiative showed us that, thanks to the collaboration of networks, it is possible to compile lots of interesting and useful information about an author. It is an experience that we recommend and one that can be applied to other cultural or educational activities. Thank you to everyone who contributed to #diaMagris!